The Sound Choice For Your Aesthetic Practice
Ultherapy is foundational technology for aesthetic practices because it:
1. Delivers Truly Unique Results
2. Aligns with Patient Demand
3. Generates Industry Leading ROI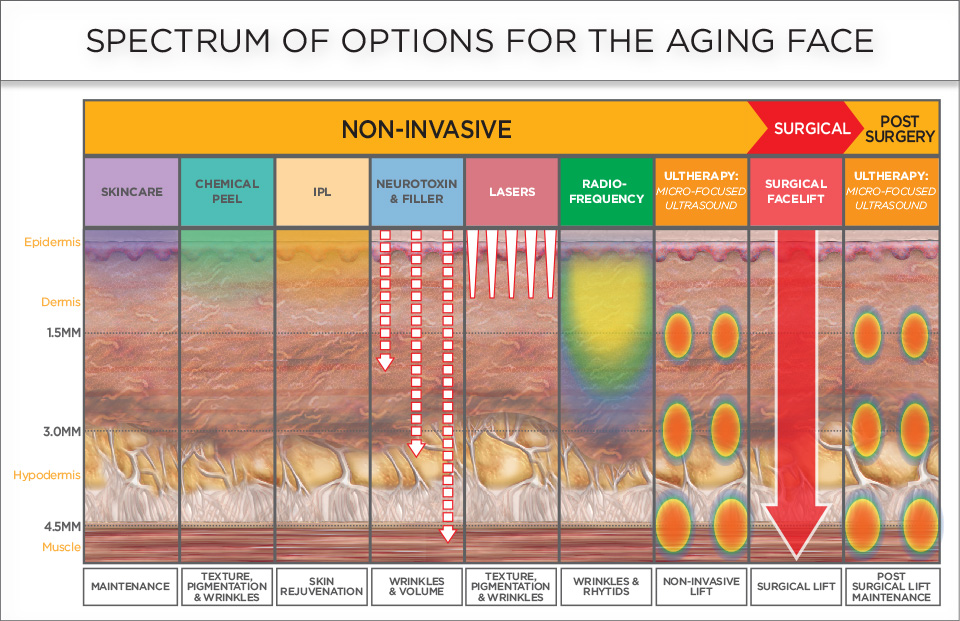 1. Deliver Truly Unique Results
Ultherapy stands out among the dozens of non-invasive tightening devices as the only procedure with an FDA indication for non-invasive lift. Ultherapy is also the only non-invasive procedure FDA-cleared to specifically improve lines and wrinkles on the décolletage. This makes Ultherapy complementary to many of the services you already offer, including injectables and lasers. For a surgical practice, Ultherapy attracts new patients who aren't yet ready for surgery and provides an excellent post-surgical touch-up option. For a non-surgical practice, Ultherapy lets you treat patients with moderate skin laxity, who might otherwise have been referred out for surgical consultation.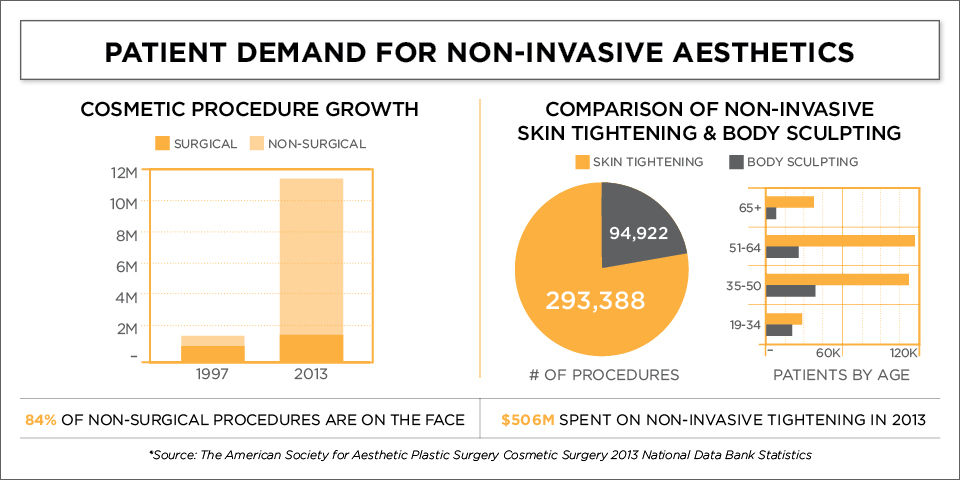 2. Align With Patient Demand
Patient demand for non-invasive aesthetic treatments has grown exponentially, and nonsurgical skin tightening was up 12% since 2015. In 2016, patients spent over $900MM on nonsurgical skin tightening procedures. Ultherapy is uniquely positioned among non-invasive tightening procedures because it is the only FDA-Cleared non-invasive lift, which is also FDA-Cleared to improve wrinkles on the chest. Patient demand for Ultherapy is at an all-time high, and the Ultherapy website regularly receives 100,000+ visits per month. To date, over one million patients have received an Ultherapy treatment worldwide.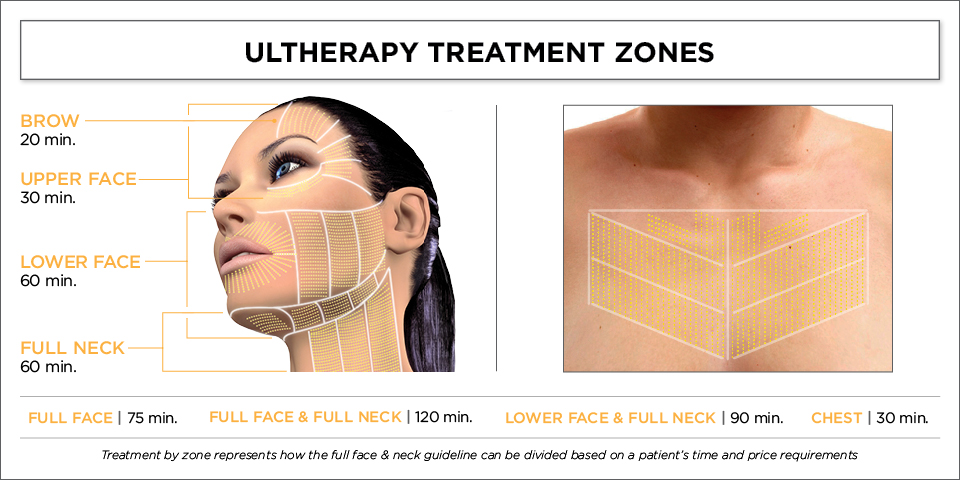 3. Generate Industry Leading ROI
For practices considering a new treatment offering, Ultherapy has one of the best ROI's in the aesthetics industry. The procedure is highly differentiated, which increases patient awareness and prevents price erosion. Treatments can be completed in a single 30-90 minute session with no patient downtime, making Ultherapy convenient for patients and cost-effective for practices. Ultrasound is also a color-blind modality, so Ultherapy can be performed year-round and can supplement your light-based aesthetic business during the summer. All these benefits add up to higher patient satisfaction and enhanced practice profitability.