Real Ultherapy Reviews*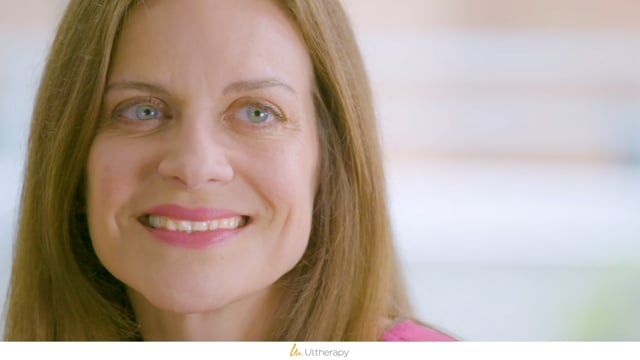 Michele , Events & Tradeshow Industry
Issue: Laxity in the face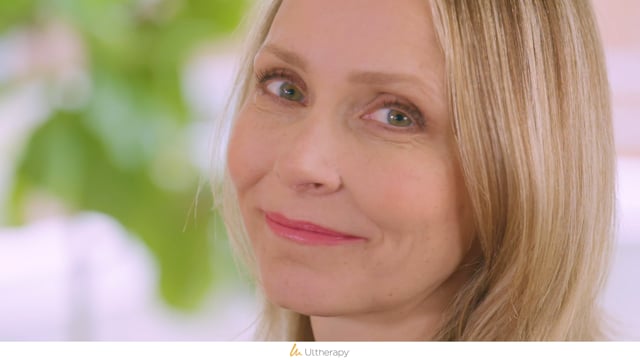 Catharine , Beauty Industry
Issue: Laxity under the chin

Erika, 47 , Travel Consultant
Issue: Noticing the beginning signs of aging
Looking to align how she felt on the inside with how she looked on the outside

Miran, 37 , Doctor in Korea
Issue: Experiencing the first signs of aging
Wanting to test Ultherapy before she recommended it to her patients and wanting to define her chin line.

Anita, 42 , Server
Issue: Droopy eyes and "basset hound" look to lower face
Looking to put her best face forward to customers without having to take time off from work

Kathleen, 41 , Actress & Homemaker
Issue: Looking tired all of the time
Wanting to keep her skin looking healthy after recovering from skin cancer; maintaining a natural look for acting roles.

Susan, 50 , Sales Representative & Mom
Wanting to get back the look of open, youthful eyes...just in time for her 50th birthday

Gina, 46 , Celebrity Makeup Artist
Issue: Sagging under the chin and on the eyelids
Wanting to look fresh and natural working in an industry driven by beauty and youth

Coleen, 45 , Songwriter & Bride-to-Be
Bride-to-be wanting to look her best when she marries her younger man

Elizabeth, 55 , Entrepreneur & Single Mom
Issue: Lax skin on the face and neck
Looking to reinvent herself as she reenters the dating scene and business world

Jeanine, 48 , Homemaker
Issue: Loose skin on the neck, brow and chin
Looking to match how she looks on the outside to how she feels on the inside

Diana, 62 , Homemaker & Grandmother
Looking for an alternative to surgery to treat her main problem area inherited from her mother.

Joanne, 58 , Grandmother
Issue: Sunken-in gravity look
Empty nester starting a new phase in life and looking to maintain her appearance.

Dave, 51 , Retired Firefighter
Issue: Sagging chin and tired look
Wanting more chin-line definition, but not wanting people to notice he had anything "done"

Denise, 54 , Mom of Three, Administrator
Issue: Beginning signs of a turkey neck
Wanting to maintain a fifty-and-fabulous look and feeling

Dominique, 52 , Beauty Journalist
Issue: Crepiness on the chest
After getting great results from her Ultherapy face and neck treatment, Dominique opted to have her décolletage treated.

Heather, 46 , Graphic Designer, Single Mom
Wanting to look & feel good as she enters the dating scene; maintaining a youthful glow in a workplace full of young colleagues.
* Results may vary.
"After having this treatment, I feel like my appearance matches how I feel inside."* -Michele
Any quotations, articles, images or videos identified or reproduced herein do not constitute or imply an endorsement by the author or celebrity, except where specifically identified as an endorsement.