Industry Leading Support
While most capital equipment depreciates annually, one of Ulthera's operating principles is to increase the value of the Ulthera® System every year. We've successfully done this by focusing on 3 key areas:
1. Increasing patient awareness
2. Enhancing practice support
3. Expanding clinical applications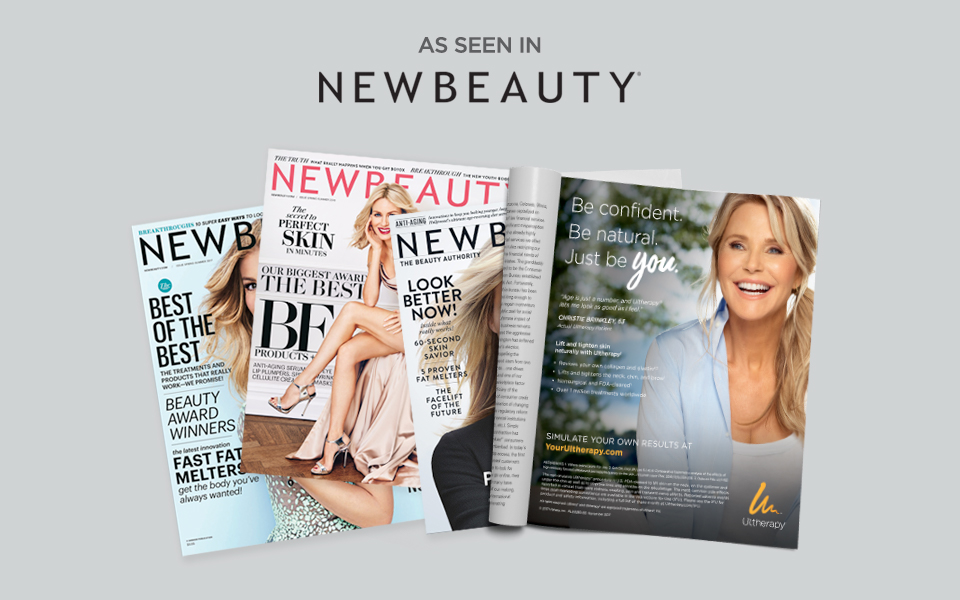 1. Increasing Patient Awareness
Ulthera has ongoing public relation campaigns directed at top-tier national television, print and on-line publishers, to increase media coverage on Ultherapy. We also partner with leading media agencies to advertise directly to patients through print, radio and online channels. Interested patients are directed to our website where they can learn about Ultherapy, find local providers and request a consultation. These programs have resulted in a 1000% increase in media impressions over the last 3 years and more than one million Ultherapy treatments performed world-wide.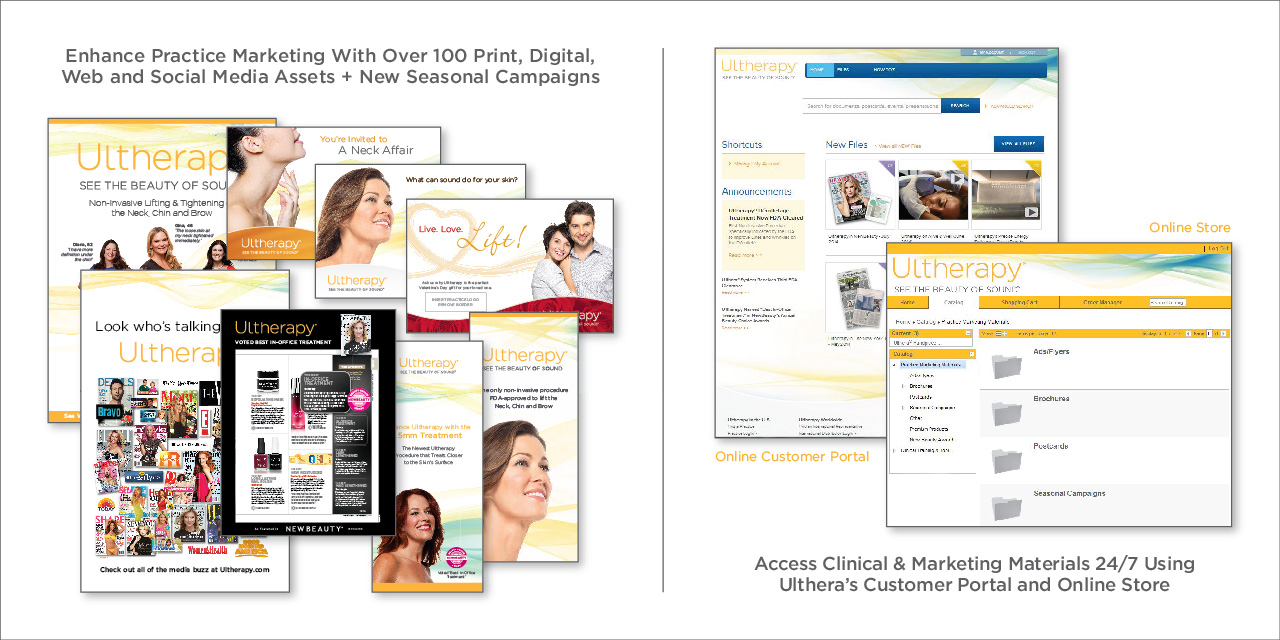 2. Enhancing Practice Support
Ulthera's highly-trained team of Practice Managers helps our customers optimize patient results and practice marketing. New customers receive 3 days of extensive onsite clinical training, after which your Practice Manager will provide on-going marketing support, including development of a customized marketing plan for your practice. Customers also receive 24/7 access Ulthera's online portal with hundreds of print and digital marketing assets, including "How To" training guides and seasonal campaigns. Combining effective practice marketing with Ulthera's broad-reaching national campaigns is a powerful formula for practice growth.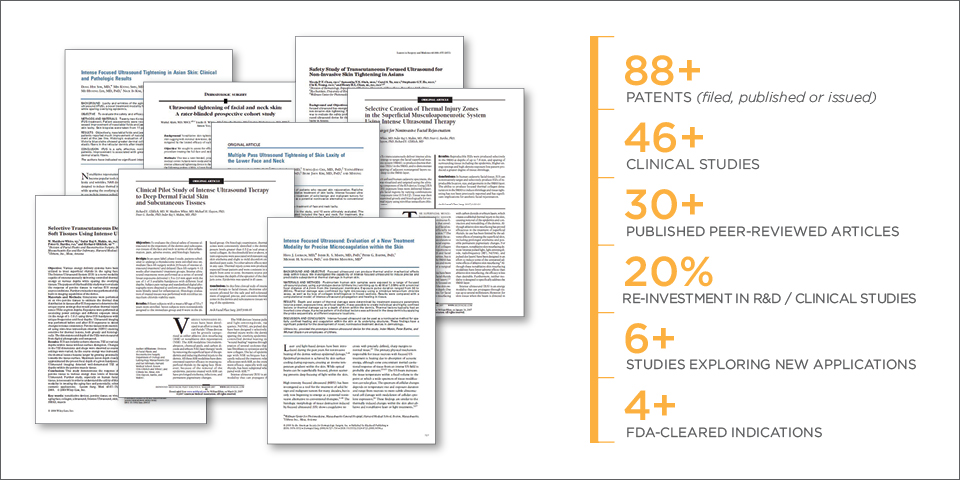 3. Expanding Clinical Applications
The Ulthera® System is a true platform technology. Each year, Ulthera re-invests 20% of revenues back into clinical studies and R&D to develop the platform. We've conducted over 46 clinical studies, with 6+ ongoing studies exploring new aesthetic and medical applications. This has lead to 3 additional FDA-clearances that expand on the system's initial browlift indication. Our investment in R&D has also resulted in technology break-throughs that increase treatment options, enhance ease of use and improved patient comfort. Our investment in the system platform means your investment grows in value each year you own it.